To see one of these on the road will be a rarity. The 2018 Chevrolet Camaro SS Hot Wheels Edition is best left in its packaging. This is a collectable toy car, and its primary function is to be an appreciating asset for whoever buys one. And that's the paradox. Because this thing rips.
(Source: Internet)

The sixth-generation Camaro SS Hot Wheels Edition is equal parts show and go, with an orange "Crush" hue that's as loud as its 6.2L LT1 V8 exhaust note. Its wheels grab your hard-to-earn attention. It is seen, it is heard, and it's a magnet for casual judgement. That's the price one must pay, along with the $4,995 for the package, to show off so abundantly.
Commemorated to mark 50 years of tiny toy cars, what makes the Camaro Hot Wheels Edition worth the money is the attention to detail. Specifically, the 20-inch wheel design. The lower grille insert is unique to the collectable trim package, as are the orange brake calipers, retro Wheels badging, black bowtie badges, and illuminated door sill plates, also with the Hot Wheels logo. Dealer-installed accessories include a body-color wing spoiler, ground effects package and satin graphite racing stripes. The interior is jet black with orange inserts sueded, steering wheel, and sueded shift knob.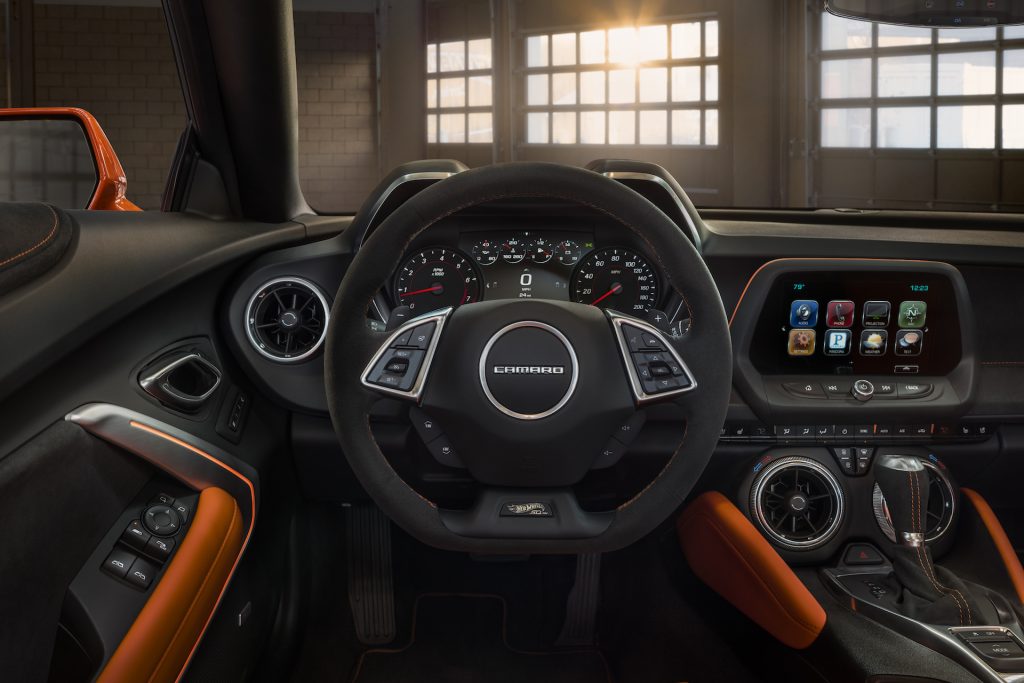 (Source: Internet)

This tester also came equipped with a $495 navigation package and 8-inch diagonally measured touchscreen, $895 dual mode performance exhaust, and $1,695 magnetic ride control. Tack on the $995 destination charge, and this 2018 Camaro SS Hot Wheels Edition comes in at a novelty $51,075 – $10-grand shy of a 650 hp Camaro ZL1, which doesn't offer a Hot Wheels package.
Driving this particular version of the 2018 Camaro SS is just as good as the of the less carotene color combinations.
(Source: Internet)

Despite things like a tight interior and visibility issues, the handling limit of the Camaro SS can be discovered by just about anybody. You just can't help but grin like an idiot just about every time those bimodal exhaust valves open. And with that Crush hue, the 2018 Camaro SS Hot Wheels Edition can be seen as quickly as it is heard.
(Source: Internet)
(Source: Internet)
(Source: Internet)
(Source: Internet)