The Ferrari SP1 and SP2 Monzas, have made their show debuts at Paris. Their pricing has also been confirmed – 1.6 million euros including Italian VAT. Convert to sterling and factor in UK VAT and you're looking at a sum; roughly £1.6 million.
499 will be built, with the split between single-seat SP1s and dual-seat SP2 Monzas to be dictated by customer preference. Buyers will not be able to buy both, and getting your name on the Monza list will require sturdy Ferrari-buying credentials.
(Source: Internet)

'When my team and I discovered there was a possibility to work on this concept, the enthusiasm, and creativity reached one of the highest peaks I have known in the eight years I have been with Ferrari,' says Ferrari's senior vice president for design Flavio Manzoni.
Ferrari chose its industry-facing 2018 Capital Markets Day to unveil two limited-run Icona creations, the single-seat Monza SP1 and dual-seat Monza SP2 Barchettas.
Described as 'a glorious manifestation of Ferrari's DNA', the Icona cars will be built in limited numbers.
It's a project instigated under Marchionne's watch, with fewer than 500 Monzas being offered to loyal Ferrari buyers. Based on the 812 Superfast (complete with rear-wheel steering), the Monza ups the naturally-aspirated V12's power output to 810PS (799bhp) while cutting weight for a 0-62mph time of 2.9sec and 0-125mph in 7.9sec.
(Source: Internet)

The absence of a roof and a windscreen is key to the Monza's appeal, which head of product marketing Nicola Boari describes as 'the embodiment of the passion of our founder, with very little between you and the asphalt'.
Inspired by the 750 Monza racer of the '50s, Manzoni's creation is a thoroughly contemporary Ferrari form, one that deftly draws on the past while refusing to acquiesce to retro.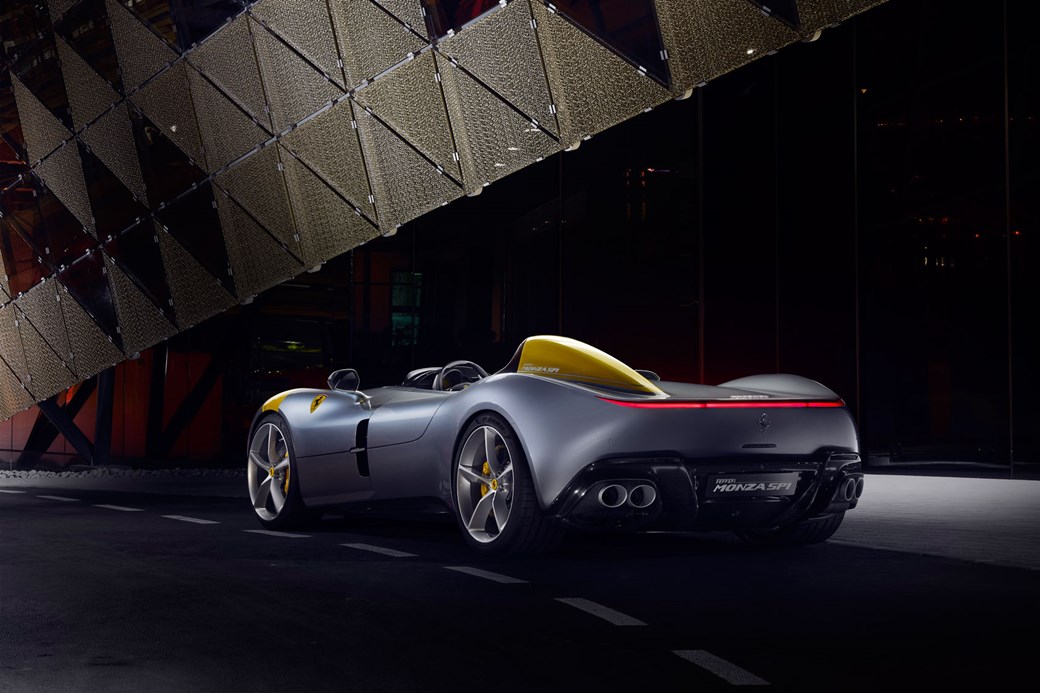 (Source: Internet)

In both versions the driver is encircled in a sweep of elliptical carbonfibre, the sparse driving instruments supplemented by an offset lower panel housing supplementary controls.
The car debuted in three colours – black, red, and silver with yellow race graphics, with the latter looking particularly striking on the car's unique 21-inch forged wheels.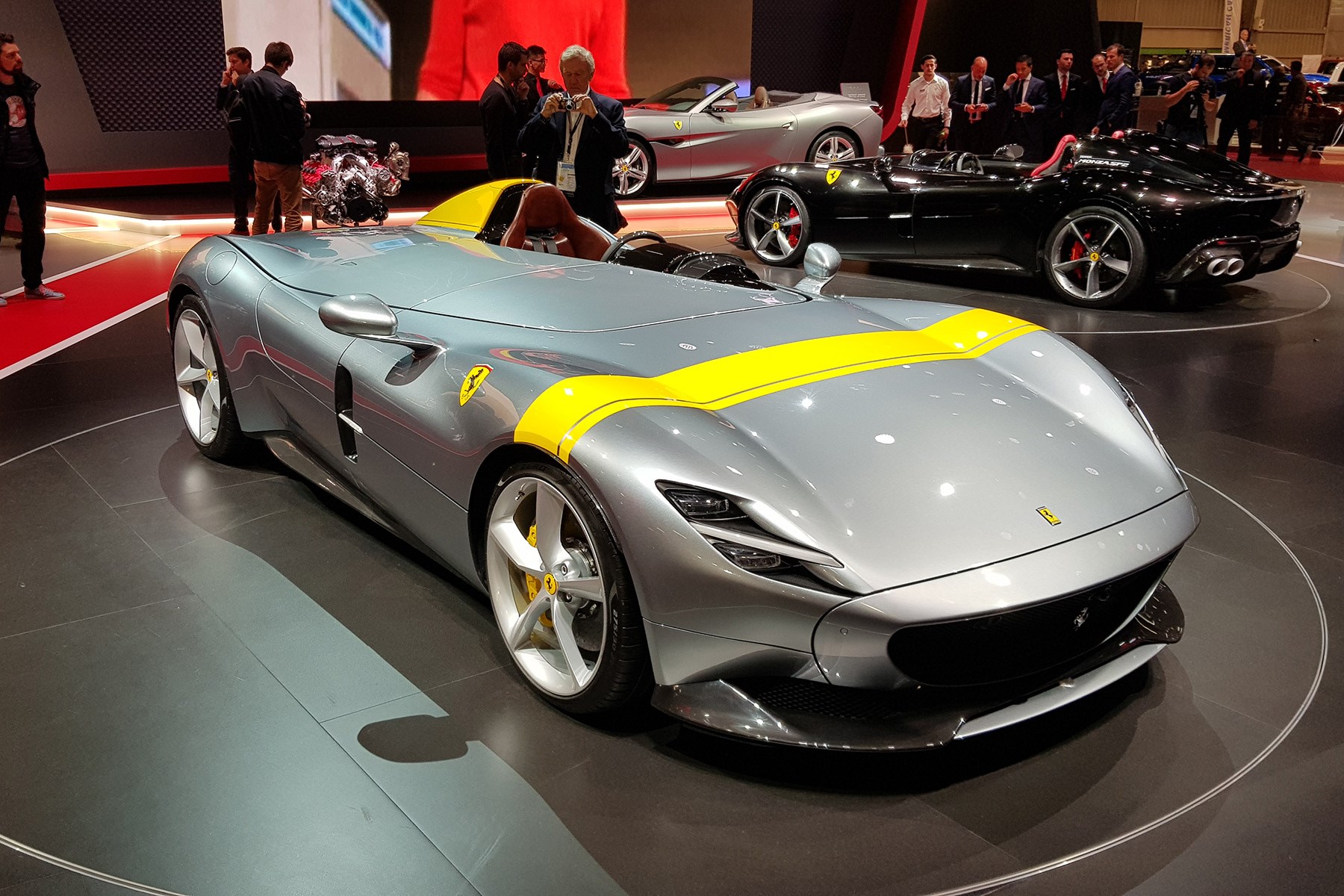 (Source: Internet)
The Monza's price and production run will be confirmed at Paris motor show, with first deliveries from summer 2019.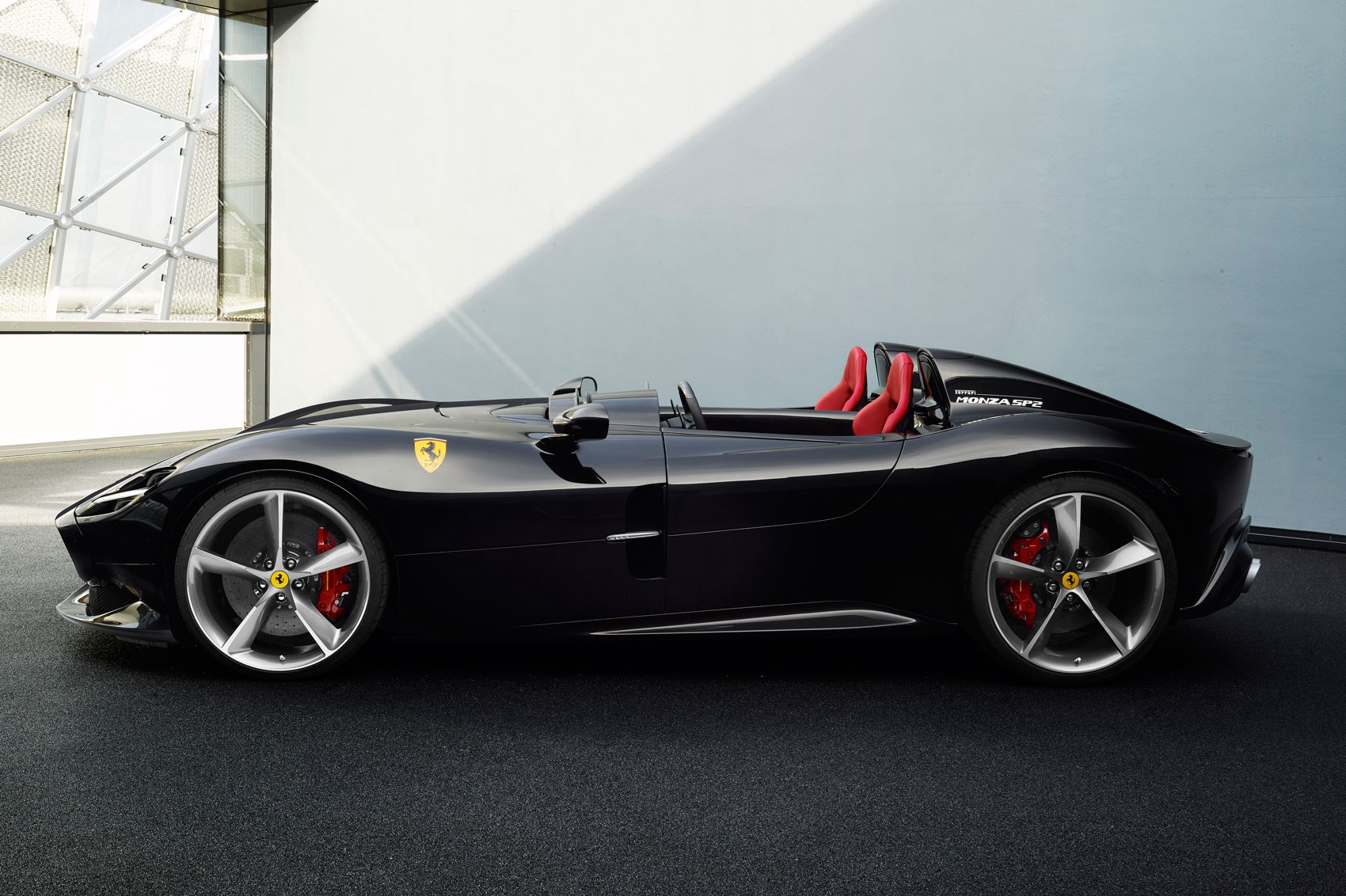 (Source: Internet)

(Source: Internet)
(Source: Internet)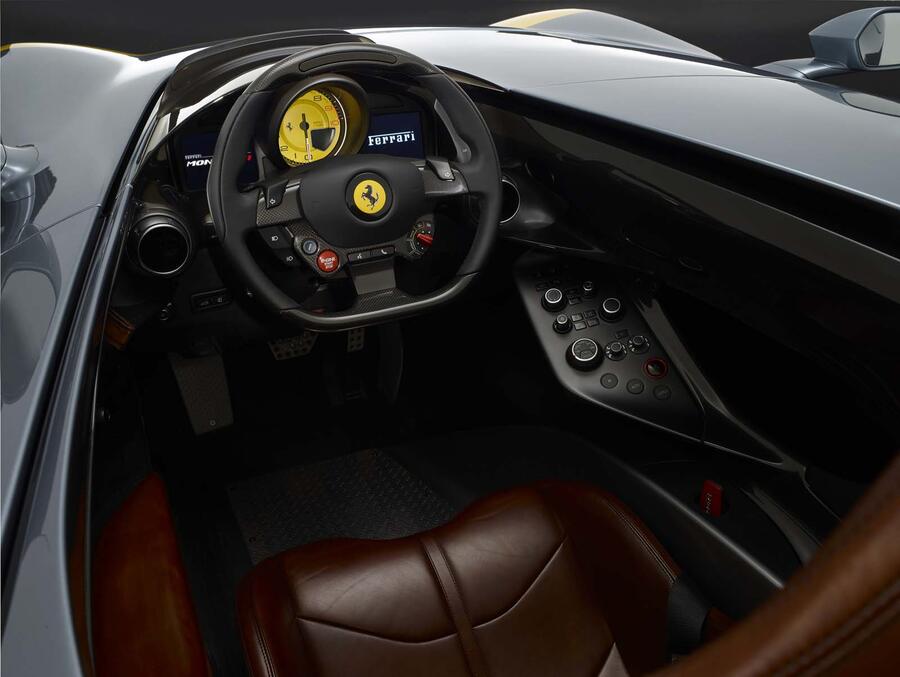 (Source: Internet)